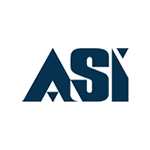 Why Solid Insurance for Business Insurance
Purchasing Business Insurance can be a lengthy and tedious process. We take care of everything by shopping highly rated insurance carriers for you. Our licensed agents are here to guide you through the whole process to find you the right coverage at the right price.
Know your Business is Protected
We help you from the start and through the policy with any changes, claims, or payments. To make sure your Business is safe.
Here's how simple it is.
Fill out a quote on our website. Our agents will start to work for you.
We compare many insurance carriers to find the best rate for you.
WHAT CUSTOMERS SAY
Nafis Azad
Came to Solid for a quote on auto insurance after dealing with high prices from other insurance companies. I got the best quotes from Solid and had the best experience here out of every other agency I worked with. After signing up with their auto insurance, Solid was able to save me money on my renter's and business insurance as well.
The reason Solid is so good is that they have access to more insurance providers than any other agency locally, which makes it so they are always able to get you the best prices. It's a pretty clear choice to work with Solid if you want the best insurance policy at the best rates.
Jordan Giamarco
Steve is absolutely wonderful he always gets back to me quickly I've been with him for almost a year and Steve has helped us through the difficult process of obtaining a sr22, and affordably at that!
He has always been clear and up front about everything, even when I forgot to make a payment I was able to send info to him after hours and he helped me by processing the payment I highly recommend him to help you get an affordable rate!